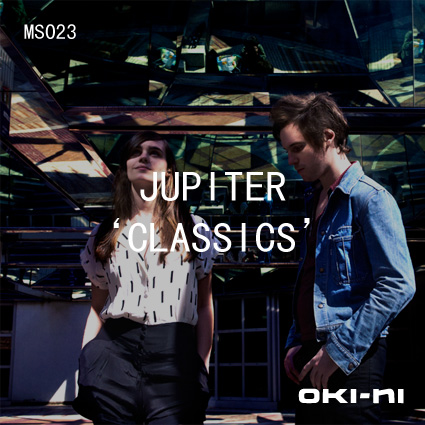 The band behind this mix, Jupiter, are a boy/girl duo from London. This might not sound very Kitsuné, but if you add the fact that they are now based in Paris and have a passion for retro electro- pop hits, and the connection becomes more clear.
Their mix is part an ode to Kitsuné and part their own manifesto, as they explain:
'Our philosophy as a band has always been as follows: creating new sounds by challenging our inspiration against the heritage of past music. This mix is a representative sample of this approach; it's the best of both worlds.
TRACKLISTING
* Le Corps Mince De Francoise Something Golden
* Blancmange Game Above My Head (Kid Who Edit)
* Crookers ft. Yelle Cooler Couleur
* Jupiter Saké
* James Otis White Jr. Baby Come On (Ulysses82 Dub)
* Logo La Vie Moderne
* Memory Tapes Bicycle
* Patrick Cowley Lift Off
* Black Strobe Me & Madonna (The Twelves Remix)
* Cybotron Clear
* Delphic This Momentary (Golden Bug Remix
* Pnau With You Forever
* Machine There But For the Grace of God There Go I
* Château Marmont Beagle
* House de Racket Château
oki-ni presents CLASSICS by Jupiter
by
oki-ni